Trailmixy? What on earth is that?
Have you ever found that you don't fit into a mold? You like so many different types of things and are interested in learning about so many new topics that it is hard to peg the one category you fit nicely into? Me too! After a past coworker pointed out that I was fairly trendy, earthy, artsy, techie...she deemed that in fact, I was a mixture of so many things that I was.......you guessed it: Trailmixy!


What sorts of topics can I find on Trailmixy?
There is a wide range of information here on Trailmixy.
I am always adding more, but this is a sampling of the great array of topics you might find here:
Please stay tuned and visit often to see what is new!
---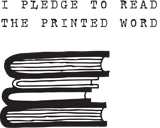 ---
This work is licensed under a
Creative Commons Attribution-NonCommercial-ShareAlike 3.0 Unported License
.